Commercial & Plywood Signs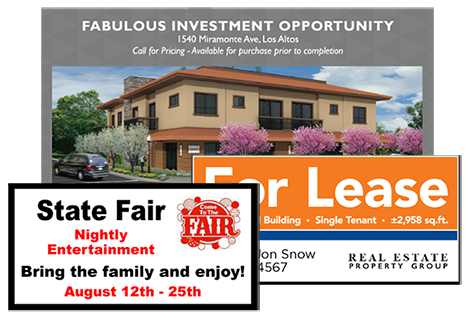 Our standard commerical sign sizes range from 3x3 feet to 4x8 feet, but we are eager to service those looking for even smaller sizes. Whether or not you have a pre-existing image for us to use, contact us at 800-747-0445 or support@weneedsigns.com and we'll put together a corporate look just for you! Click the MDO Plywood Signs category for details on pricing.
The Ultra-Post is easy to ship and will hold a 4' x 3' banner printed in full color to professionally show any property.

To order custom commercial signs, simply give us a call at 800-747-0445. We'll email you an order form that you can fill out and send to support@weneedsigns.com alongside the desired image.