COVID-19 Small Fluted Plastic A-Frames 16x20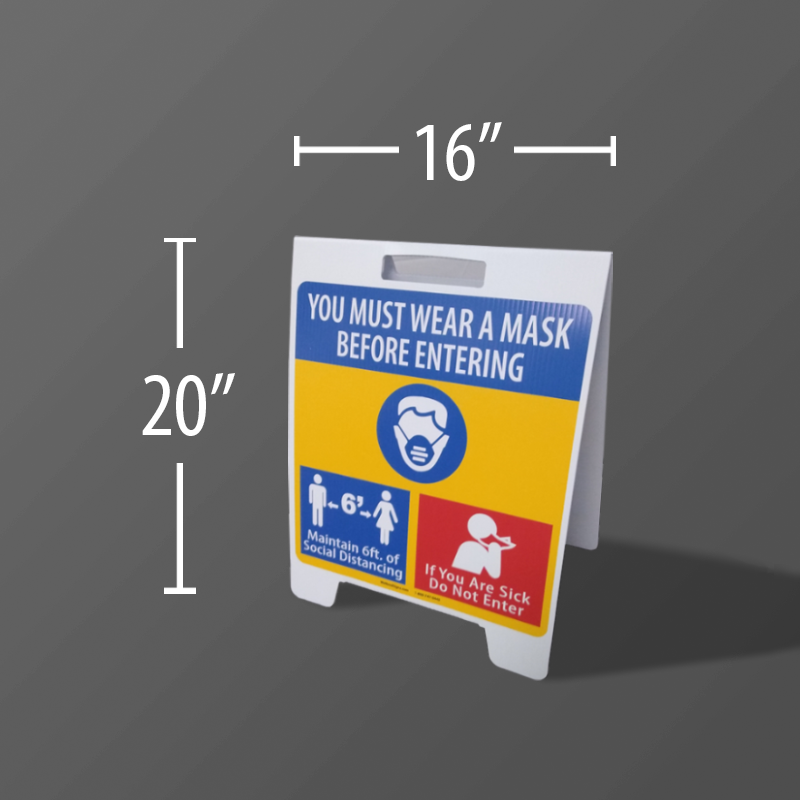 COVID-19 Small Fluted Plastic A-Frames 16x20
Health and safety is a priority at Excel Sign & Decal, Inc.
Take initiative against the spread of COVID-19 with informative guidelines for employees and customers alike. Place Fluted Plastic A-Frames at your workplace to practice and promote safe business standards. Communicate the importance of social distancing, face masks, and other sanitary measures at your company. Use signs to inform visitors and staff about COVID-19 symptoms and COVID-19 prevention to keep your community safe!
Small 16x20 @ $29.95
Large 24x38 @ $59.95
Call 800-747-0445 For Assistance!