Century 21 For Sale Yard Signs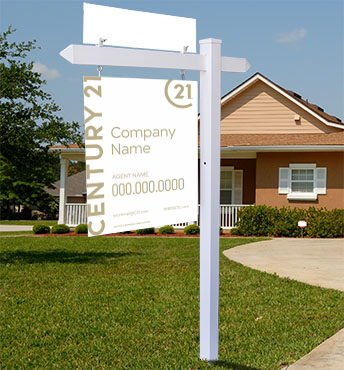 Yard Signs for Real Estate
Yard Signs (Posts Sold Separately)

Made of 1/8" High Impact Plastic

Also Available in Aluminum, Reflective Aluminum, Durabond, and Reflective Durabond

Reinforced with Top Grommets/Eyelets for Added Strength 18" from Center

Two Bottom Holes 18" from Center (Reinforcing Eyelets Also Available)

Includes Our Super Durable Ultra Shield Clear Coating at No Extra Charge!



Click the Price List button for material options and pricing.
Call 800-747-0445 for Assistance!